Announcing the World's First
NUNCHAKU
HALL of FAME

2012 Inductee
Shihan Bob McCormack
Shihan McCormack is an 8th Dan in Nunchaku-do and the Founder and Chief Instructor of Zen Shin Budo Kai.
Zen Shin Budo Kai has it's head-quarters in London, England.
"Shihan McCormack's many decades of contribution to the art of nunchaku and martial arts in general made him the perfect recipient for our first inductee to the Nunchaku Hall of Fame" - Sensei Chris Pellitteri - Founder and Senior Instructor of the North American Nunchaku Association.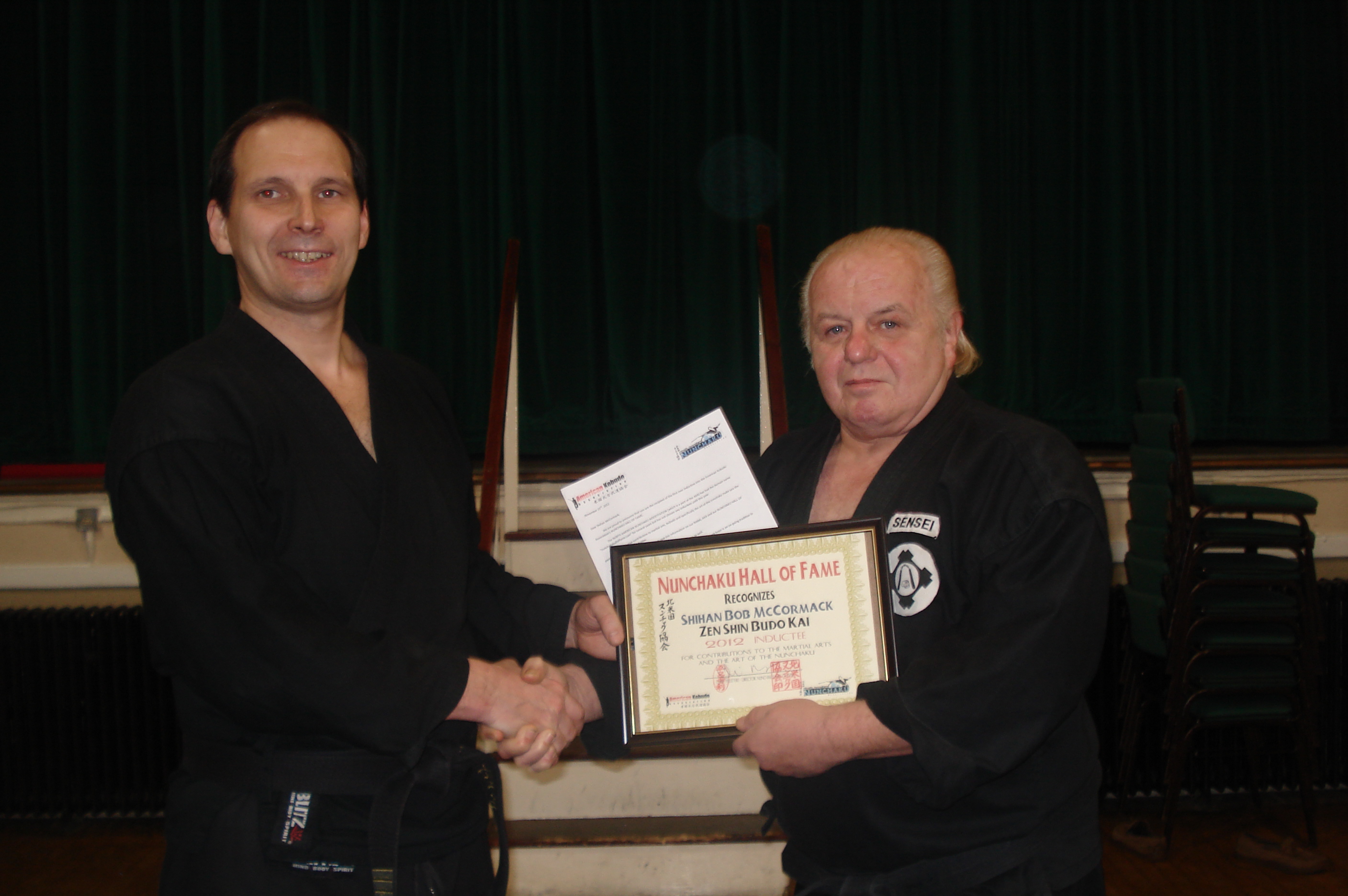 2014 Inductee
Sensei Fumio Demura

Check back often for updates

Hosted by
North American Nunchaku Association
American Kobudo Association